Russian forces struggled to make new gains in Ukraine during intense fighting And Low morale reported Among its forces, Moscow has turned to its allies for support.
Since the start of Russia's invasion of Ukraine in February 2022, media and intelligence reports have claimed that Russia Military aid received from SyriaSome are Kremlin-friendly African Republic and Iran, as noted supplied its combat UAVs to Russia (but so far Claims denied).
North Korea is another close ally of the Kremlin, but recent media reports that Pyongyang is ready to send a 100,000-strong army of "volunteer" soldiers to fight in Ukraine have raised some eyebrows.
claim
Dozens of media users have claimed in the past few days that 100,000 North Korean "volunteers" were offered to Moscow for military action in Ukraine.
"BREAKING: According to Russian state media, North Korea just offered Russia 100,000 troops to defeat Ukraine," one tweet said.
Others who make the claim cite various articles including this one one Via the conspiracy theory website Zero Hedge. Some posts appeared to cite Russian state TV.
fact
Several news outlets published articles repeating the claim that 100,000 North Korean "volunteers" could be sent to Ukraine to fight for Russia. Business Insider And that National Review.
Many of them A New York Post ArticleWhich appears to be the first English-language outlet to pick up the claim.
"North Korea has offered to send 100,000 troops as reinforcements Russia's attempted invasion of UkraineRussian state TV claimed," the Post article said.
As evidence, it includes a short segment from a news show on Russia's state TV channel, in which defense pundit Igor Korochenko says:
"There are reports that 100,000 North Korean volunteers are ready to come and take part in the conflict."
Pundits also note that the North Koreans can help "rebuild" Ukrainian cities and communities destroyed or damaged in the conflict, and praise their "wealth of counter-battery warfare experience."
Korotchenko does not cite a source for his claim, which he made in a Thursday, August 4 broadcast, and neither Moscow nor Pyongyang appear to have made any public announcements to back it up.
While there are some Russian outlets Repetition After their claims were picked up by national and international news, such "offers" and the "100,000" figure were only previously mentioned. Russian news agency REGNUM appears on the reportwhich the EU It is accused of "spreading aggressive and biased propaganda stories against Ukraine and promoting a positive attitude towards the annexation of Crimea and the actions of separatists in Donbas".
The ArticleOn August 2, a Russian lawmaker was quoted as referring to North Korea's "offer" to help with a speech in the Duma.
"I believe that, without exaggeration, this is a historic moment! To lay the foundations of the liberated Donbass republics and to strengthen our relations with North Korea!" Opposition MP Sergei Mironov was quoted as saying.
The article goes on to say that "North Korea signaled its willingness to support the defense of the Luhansk (LPR) and Donetsk (DPR) republics through diplomatic channels," including "preparing to send 100,000 of its troops to Donbas," as well as to strengthen trade ties with Russia.
"Pyongyang can send its tactical units to Donbas; in return, they will export grain and energy from the republic," the authors concluded, without specifying how they gained access to the alleged diplomatic exchange.
Similar unverified claims also emerged last week on an anonymous pro-Kremlin Telegram channel, including one called "The Kremlin Laundry," which similarly said "Diplomatic cablesNorth Korea indicated that it was ready to assist the Republic with a military force consisting of volunteers, including the delivery of a "100,000-strong combat battalion, as well as special tactical units."
Neither the REGNUM report nor the anonymous Telegram channel provided any evidence for these claims. But in an example of how information laundering can happen, these unsubstantiated claims quickly spread and were amplified online by some Western media, which re-shared them without proper sourcing or verification.
Korotchenko himself was later interviewed by a Russian newspaper Mk. he The claim was repeated in an interviewBut with some caveats.
"North Korea is showing real support for Russia to conduct special military operations," he said. "I remind you that he was the first to diplomatically recognize the sovereignty of the DPR and LPR and has been morally supportive ever since. You could say that they are prepared for this kind of hostility. In general, the North Korean military has high morale and equally high efficiency."
"As for Kim Jong-un's offers for aid, they have all been made in line with Russia's broad support," Pandit added.
"And if we accept this proposal, the DPRK will certainly send its people – there is no doubt. But here the question of political expediency arises. Will such a decision be made? It is difficult for me to answer this question. " Korotchenko concluded.
As a close ally of Russia, North Korea has supported its actions in Ukraine and was one of two nations (along with Syria) to recognize the independence of the illegally occupied Donbas republics.
A report has also arrived, based on that A claim by the Russian ambassador in PyongyangAlexander Matsegora, that North Korean workers might be tasked with helping to "reorganize eastern Ukraine."
However, official Pyongyang has made no public statements about sending or being willing to send any troops or "volunteer" units to fight alongside the Russians. Neither Russian nor North Korean government officials have gone on the record about any such plans or agreements.
Newsweek The North Korean embassy in Russia and the Russian Ministry of Foreign Affairs have been contacted for comment.
the ruler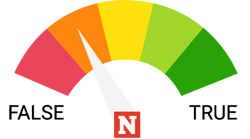 unproven.
North Korea has claimed to be sending 100,000 "volunteer" soldiers to fight alongside the Russians in Ukraine, or that appears to be speculation from a Russian TV pundit and a Russian opposition lawmaker, amplified by state news. and anonymous Telegram channels. While North Korea's leadership has made strides in deepening economic and military ties with Moscow, it has made no public announcements indicating that its military deployment to Ukraine is imminent.
Fact check via Newsweek