Dozens of people were injured on a ride at an amusement park in Germany Thursday, police said.
The incident happened at Legoland Park in Gunzburg, Bavaria, around 2pm local time, when two cars on the roller coaster collided, local police said. said in a statement.
The accident took place when one of the trains on the roller coaster was stopped and a train behind it did not brake fully and hit it, police said. The vehicle has not been identified by the police.
At least 31 people were injured in the accident, including one seriously, a local police spokesman confirmed to ABC News. Of those, 16 were hospitalized, while 15 were evaluated at the scene and cleared to go home, police said. The injured included 10 children, a teenager and 20 adults, police said.
Three rescue helicopters responded to the scene as a precaution but were not used, police said.
All passengers have been removed from the ride, which will remain closed, police said.
The public prosecutor's office in Memmingen is investigating the cause of the accident, police said.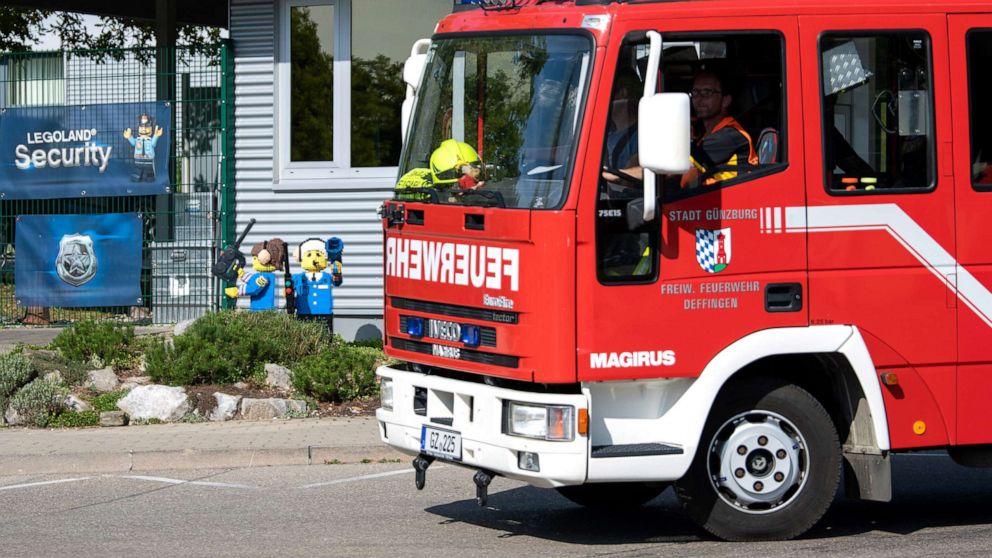 Investigating officers will be at the scene on Friday, police said.
ABC News did not immediately receive a response from the amusement park when it sought comment.
Last week, a man fell off a ride and died in a roller coaster accident at another German amusement park, Clottey Park, officials said. Authorities are investigating the cause of the crash.